Monday, December 31st, 2007
Eating is one of America's favorite pastimes and here in Palm Springs there is definitely no shortage of excellent restaurants available for your dining pleasure. Whether you crave something fast, cold and fulfilling or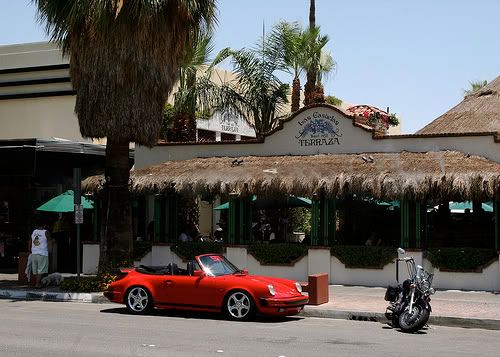 something hot, spicy and satisfying; we have it all and we have narrowed it down for you to the top 3 restaurants in Palm Springs. These 3 give you a wide selection of sensory pleasing food to choose from while enjoying the ambiance of each different surrounding area. Read on for a breakdown of some of the best eating establishments here in Palm Springs.
For an authentic taste of Mexican cuisine, your choice would be Las Casuelas Terraza, recently ranked among the 50 best Hispanic restaurants across America, by the Hispanic Magazine. Here you are treated like family, regardless of your origins and the menu tempts your appetite like no other. Offering a spacious outdoor patio for dining-al-fresco or a low lit corner for relaxation, you will find Las Casuelas Terraza is the one restaurant that immerses you in the Hispanic culture, while offering you a temporary reprieve from day to day life. The bar is a favorite hangout at night and the Margaritas are Mui bien!!!
Not only is the restaurant among the top 50 best, but also makes my top 3 pick of restaurants in Palm Springs. This beautiful eatery is found along historic Palm Canyon Drive and has been opened to the public for nearly two decades. During this time the menu has been refined over and over and has taken a trend upward in offering some of the most amazing dishes as well as quick pick-up meals referred to as Pronto Food to Go. For an authentic taste of the West, visit Las Casuelas Terraza.
If your taste is leaning toward a more formal setting, and perhaps a good wine with an excellent steak, then (more…)