Are you searching for some of the most spectacular cities located in the West? Your search may have just ended. You see, we have some exceptional properties available and some rock bottom prices too. I am confident that once you read about some of the fabulous cities in here in the California Desert you will fall in
love. In the Coachella Valley, there are many great neighborhoods, in our most favorite area cities: La Quinta, Indian Wells, and Historic Palm Springs to name a few. In this series, I will spotlight some of the cities located here in the Coachella Valley.
The activity is here, and in the surrounding cities; where you will find some of the most fantastic entertainment ranging from weekly to annual festivals, read on to learn about some of these prize California towns have to offer you. Let's take Palm Springs for example. Glorious Palm Springs is the hub of activity for most of the West, here you will find some history of our country that is truly amazing. Palm Springs began its existence as a residential living area around the late 1800's after being growing to be a prevalent rest stop for the stagecoach lines. Halfway between New Mexico, and Los Angeles, this location was made famous in later years by renowned Hollywood actors and actresses, screenwriters, and performers alike. Boasting homes that begin in the $250,000 range and rising as high as $8 million, and condos starting in the $85,000 range, on up. Palm Springs California owes half of it population to visitors or part time residents. Many simply prefer a weekend get-away, a nice vacation, or they prefer the weather here. The other half are actual year round residents, calling Palm Springs their primary home and residence.
Anything goes in Palm Springs; the atmosphere is open, inviting and garners liberty and respect to all. In Palm Springs, nearly 10 percent of the couples here are same sex couples. In some areas of the city the population is over 55 percent. These statistics are higher than any other surrounding cities in California, which allows folks to choose the areas they wish to reside based on their ideal criteria for their dream neighborhood and dream home. Palm Springs is nice as it gives a non-biased atmosphere to all who visit.
So Have You Heard About The Great Entertainment in Palm Springs California?
Cruising down main-street on a perfect day is the past time of both visitor and residen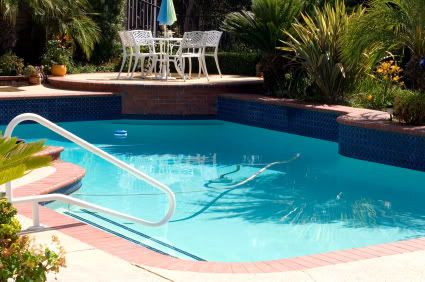 t alike. If it is fun and entertainment you are looking to imbibe in, then perhaps historic Palm Canyon Drive should be on the agenda. It is the place to be on every Thursday evening. Whether your taste and preference runs to the eclectic, artsy, or simple fun — the farmer's market and stalls will show you bounty to be had from all types of backgrounds.
You will find a wide variety of activities to immerse yourself in and experience some of the authentic history of the surrounding area. Just sitting down for brunch and one of the many open-air cafes can be a treat in itself. In fact, people watching is a preferred activity here, encouraged by the lure of palm tree lined streets sporting eateries and shops to wander in. There is never a dull moment in Palm Springs.
Each new day holds excitement and intrigue, and best of all, you just never know who you are going to see. Professional Golfers and Movie Stars frequent the streets and are as common as the stars on Hollywood's streets. Many cars sport the bumper sticker:
"Palm Springs I Love You"
And well there is a definite reason for that; it is simple really - because Palm Springs Real Estate is where its at!